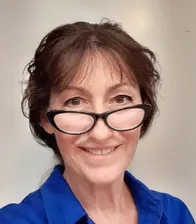 Dr. Shelli Jackson (CA #32087) is a Certified Mental Health Integrative Medicine Provider and clinical psychologist whose passion is in helping adults navigate turning points in their life and realign with new identities and new realities.
From figuring out life post-divorce, empty-nesting, or needing to find a new career, Dr. Jackson can help you figure out who you are now and offer practical and actionable ways to move forward. Dr. Jackson's background, experience (and heart) is centered around helping adults deconstruct negative thoughts of feeling unwanted, or of "not being good enough", as well as reshape harmful relationships with body image and diet.
Dr. Jackson combines her life experience along with Cognitive behavioral, (CBT), Dialectical Behavior (DBT), nutrition expertise, and Hypnotherapy to provide well-rounded support for her clients.
Specializes in:
Ages 15+
Nutritional and integrative medicine
Hypnotherapy
Life transitions and turning points (post-divorce, new career, empty nester etc.)
Feeling unlovable and negative self-talk
Body image and eating disorders amongst older adults
Dealing with difficult adult children
Geriatric mental health
Alzheimer's disease
Bipolar disorder