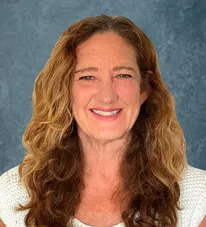 Charlise Thorn, Psy.D. holds a doctorate in clinical psychology and is currently licensed as a Psychological Associate under the supervision of Dr. Debra Halliday (PSY 23206). She is also a licensed acupuncturist with over 25 years of experience.
Dr. Thorn is a certified Cognitive Processing Therapy (CPT) therapist as well as a Dialectical Behavior Therapy (DBT) Informed Clinician. Her work focuses on a broad range of personal and psychological issues and her areas of expertise include anxiety, trauma, depression, stress management, relationship issues, inner growth, and overall health. Dr. Thorn's approach to therapy is collaborative, integrative and is based on client empowerment. Her therapeutic orientation is grounded in humanistic, transpersonal, and cognitive-behavioral theories. She incorporates mindfulness practices, strength-based therapy, cognitive restructuring, gestalt techniques, and logotherapy in finding meaning from crisis and life events. Dr. Thorn recognizes the uniqueness of each individual as their own personal values are identified and explored. Dr. Thorn works with her patients on identifying their core values and provides techniques and interventions in order to identify and overcome barriers which might stand in their way. She approaches therapy in cooperative collaboration with compassion and respect as individuals recognize their strengths in a process towards the authentic self.
Sessions are generally 55 minutes in length and her fees are $125.00 per hour. She is not currently accepting insurance.
To work with Dr. Thorn, please contact our Client Care Advocate, Ry: (760) 635-3310 Ext 104