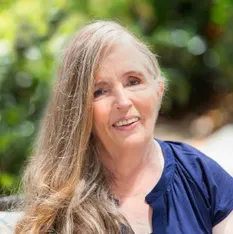 Dr. Camellia Clark is a board-certified psychiatrist specializing in the treatment of depression and anxiety, substance abuse and addiction, Bi-polar disorder, PTSD, obsessive compulsive disorders, bariatric issues, and older adults. In addition, she is also certified to prescribe Suboxone, a medication used for opioid dependence.
Dr. Clark received her MD from the University of Texas, Medical Branch Galveston and completed her residency at New York Hospital/Cornell Westchester Division. She completed additional postgraduate training at Ravenswood Hospital Medical Center in Chicago and completed a psychobiology/psychopharmacology research fellowship at UCSD.
Dr. Clark has been the recipient of numerous awards over the years, including Women in Medicine Top Doctors in America in 2019. She regards her work as a psychiatrist as "a calling" and takes a holistic and individual approach to each patient. Beyond prescription medication, she often recommends adjunct treatments including, psychotherapy, acupuncture, and other alternative and complementary health approaches.
Dr. Clark has an acute awareness, and a deep compassion for others who struggle, and strives to give each of her patient's her deep attention, and a thoughtful consideration of their problems, symptoms, and concerns. Her clinical acumen is caring and astute.
Dr. Clark works with adults ages 18 and up and specializes in mood and anxiety disorders, dual diagnosis, substance-abuse, and trauma.
Specializes in:
Anxiety & Stress Management
Bariatric
Bipolar Disorder
Obsessive Compulsive Disorder
Panic Disorders
Phobias
Pregnancy/Postpartum
PTSD
Schizophrenia
Substance abuse