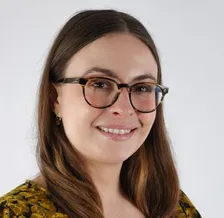 Dr. Habib graduated with her Doctorate in Psychology from the California School of Professional Psychology at Alliant International University, San Diego. In her professional training she acquired a wide variety of clinical experiences with individuals across the life span in multiple treatment settings. During this time she cultivated a specialty working with adolescents, young adults, and families.
She is committed to hearing your concerns and incorporating your unique characteristics and needs with her clinical expertise. She will actively strive to help individuals and families acquire the necessary skills and knowledge that will produce long-lasting change. Dr. Habib, believes in creating a treatment plan that is tailored to each client's individual needs and enjoy incorporating interventions based on insight, behavioral skills, cognitive restructuring, mindfulness, radical acceptance, and self-compassion.
"Together we will make a difference, and I value this opportunity to share your journey."
Specializes in:
Anxiety and depression
Self-esteem and self-compassion
Life transitions and stressors
Behavioral issues in children and adolescents
Navigating friendships and romantic relationships
Relationship issues within families.